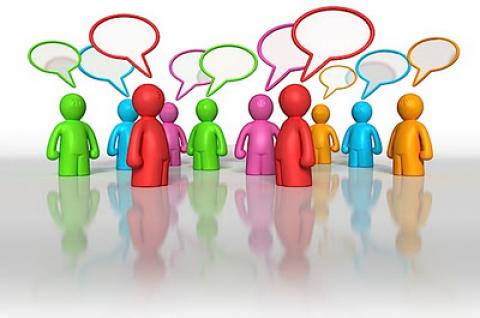 http,//bytesdaily.blogspot.com/,
This is really clarifying. When I think about what used to be and how things are now, I am sure that the cards have been stacked against those who have little or no money. Debt is the new slavery. Its shackles are large enough to bind governments along with individuals. The capitalists are winning without the shedding of blood. Oh, I am wrong, blood has been shed in their greedy wars.
Esther Louise 
Thanks Matt Taibbi for speaking truth to power. Only a world wide movement of working people can challenge the financial elite and extract the justice for us all.  
Gary Kapanowski  
Philadelphia, Pa
And after all, these Fathers owned this land long before the white men, our ancestors, destroyed it.  Hooray for their courage and persistence!
Mary Wilson
That's absolutely disgusting. 26,000??
Ali Painter 
By H Patricia Hynes, Truthout | News Analysis 
The first decade of the 21st century was a record one for women serving in the US military: Women constituted 14 percent of all active duty military (over 200,000), with one in ten serving in the Middle East and 17 percent in the National Guard. Women soldiers in the Iraq and Afghanistan wars, though barred from ground combat, have worked in as dangerous situations as men. These same women have found themselves, concurrently, the target of sexual assault by "brothers in arms" at nearly twice the rate of US society. Military sexual trauma is so severe that it is more likely to cause post-traumatic stress disorder in women than combat trauma and civilian sexual trauma - because of military culture.
In this series, "The Battlefield and the Barracks: Two War Fronts for Women Soldiers," we will probe the magnitude of sexual assault and harassment of women in the military. What is it about military culture that results in such extreme sexual crime? Why is sexual assault so traumatizing for women soldiers? What are the responses of the Department of Defense and the Veterans Administration to the epidemic of sexual crime in their midst, with its multiple health consequences? And what are the radical changes necessary to reform a recalcitrant military?
ISLAM IS A MONOLITHIC BELIEF. We tend to believe that all Middle Easterners are Arabs and all Arabs are adherents of Islam; we also think there are no variations in the way the religion is practiced. Kumar makes a comparison of Christianity with Islam. As there are Baptists, Methodists, Seventh Day Adventists and scores of groups professing Christianity and Orthodox and Fundamentalist Jews so there are different varieties of Islam of which there are two main categories: Sunni and Shi'a'. The Sufi Islam practiced in India is quite different from the Shi'a Islam practiced in Pakistan. They could be compared to Catholic and Protestant Christians.
ISLAM IS A SEXIST RELIGION. As the British in the 1800s denounced sexism in Islam, they worked to deny British women the right to vote. The rights of women are still a topic of interest in all parts of the world. Discussion of the rights of women continue in Islamic society as in Christian and Judaic society. Some scholars argue that Islam is not inherently misogynistic and point to the egalitarian passages in the Koran that suggest equality between men and women. Equality for women is a tenet of most religions today. That that equality has not yet been fully achieved is a condition of all.
THE "MUSLIM MIND" IS INCAPABLE OF REASON AND RATIONALITY. There are many excellent books and articles, listed in footnotes, that tear to shreds the concept of biologically defined races and the spurious connection between biology and intellectual capacity. The European Renaissance could not have occurred without the contributions of Muslim thinkers and scientists.
ISLAM IS AN INHERENTLY VIOLENT RELIGION. This virulent myth is strong today, helped, of course, by 9/11. Author Amitabh Pal explored this myth with examples of nonviolence from the Koran. The bloody history of early Christianity with attention given to the Crusades is cited as a correlative of Islamic violence. The reader is reminded that after the Sultan Saladin retook Jerusalem from the Crusaders, he forbade acts of violence against them.
MUSLIMS ARE INCAPABLE OF DEMOCRACY AND SELF RULE. This is the false basis for much of Western policy with regard to the Middle East. Again and again Western nations have interfered in the internal affairs of Middle Eastern nations looking to avail themselves of their natural resources, such as oil and minerals. They call this "bringing democracy."
Today the worldwide Occupy movement is reminding people about the humanity we all share and how the greedy capitalist system is, in its essence, violent and how we can work together to bring about a peaceful world. When we are aware of the things that divide us such as Islamophobia we are more capable of making that dream a reality. 
Polly Mann
If the IRS didn't work for the wealthy class, they would be the X-IRS in about ten minutes. The same applies to Obama -- he knows full well who pays him and the rest of his people at the top. Class is as class does and it hardly seems like a scandal.....The scandal is that we still let it happen, sometimes even believing that we stumbled upon a political diamond. The only accurate word in that sentence is: stumbled. 
Fred Jerome
The Hungarian Communist Workers' Party has held its 25th Extraordinary Congress 11 May 2013 in Budapest.
We have changed the name of the party. Our party will be called in the future Hungarian Workers Party.
The change of the name of the party does mean any political or ideological change. We want to continue our fight against capitalism openly, rather than be forced into illegality. That's why the congress has modified the party's name in order to register as the Hungarian Workers Party.
Although our name will change, our principles will not. We remain a Marxist-Leninist, Communist Party fighting against capitalism.
Comrades,
We have been forced to have this congress because the Hungarian government launched a new and very serious attack on the party. On November 19 last year, the parliament in Budapest adopted a new statute banning the public use of names connected with the "authoritarian regimes of the 20th century." (See the attachment)
The law came into force on January 1 this year. According to the Hungarian Constitution and current government policy, "authoritarian regimes" mean the fascist dictatorship headed by Ferenc Szalasi, which existed from October 1944 until April 1945, and all the governments of socialist construction between 1948 and 1990. Not, you'll note, the Miklos Horthy dictatorship of 1919 to 1944.
Accordingly, no political party, company, organ of the mass media, street, square or public place can include the "name of persons who played a leading role in founding, developing or maintaining the authoritarian political regimes of the 20th century, or words and expressions or names of organisations which can be directly related to the authoritarian political regimes of the 20th century."
This means that 43 Lenin streets, 36 Karl Marx streets and six Red Star streets have been renamed. So, too, will 44 Liberation streets - named originally to celebrate the liberation of Hungary from Hitlerite fascism - and the 53 Endre Sagvari streets named in honour of Hungary's most famous anti-fascist martyr, killed in 1944 by the fascist police. His name shall not be spoken.  All the People's Army, People's Front and People's Republic streets have to go. Budapest's well-known Moscow Square has recently been renamed.
In effect, the public use of such words and categories as "communist," "socialist," "liberation" and many others have been made illegal.
Why do the pro-capitalist forces attack our party? It is because Hungary is in crisis. Almost 500,000 people are officially registered as unemployed - just over 11 per cent of the workforce.  About the same number of young people are working in other EU countries, notably Britain, Austria and Germany, because they could not find a job at home.  Even so, the rate of youth unemployment (under the age of 25) in Hungary stands at more than 28 per cent.
The Fidesz (Civic Union) government led by Prime Minister Viktor Orban is well aware of these facts, while proclaiming the "Hungarian miracle." The reality is that many ordinary people are worse off than they have ever been.
The pro-capitalist forces in Hungary know very well that only our party proposes a real alternative to mass unemployment, poverty and the colonial occupation of Hungary by multinational companies.
More and more people are waking up and realising that it is not only capitalist governments, which are to blame for their plight. It's the capitalist system in general that isn't working - at least for them.  They also appreciate that Hungary's communists are on the side of the workers. Our party has accumulated considerable moral capital in our society.
The destruction of tiny Cambodia by the mighty United States led directly to the genocidal "killing fields" of Pol Pot who came to power with U.S. connivance because the Vietnamese communists opposed him. Deposed Cambodian leader, Prince Norodom Sihanouk (r. 1953-1970), put it this way:
There are only two men responsible for the tragedy in Cambodia today, Mr. Nixon and Dr. Kissinger.  Lon Nol was nothing without them and the Khmer Rouge were nothing without Lon Nol. Mr. Nixon and Dr. Kissinger gave the Khmer Rouge involuntary aid because the people had to support the Communist patriots against Lon Nol.  By expanding the war into Cambodia, Nixon and Kissinger killed a lot of Americans and many other people, they spent enormous sums of money-$4 billion-and the results were the opposite of what they wanted.  They demoralized America, they lost all of Indochina to the Communists, and they created the Khmer Rouge.[1]
William Shawcross in a brilliantly researched book concurred:
At every stage of the war, choices-although difficult ones-did exist. The record shows that those choices that Nixon and Kissinger eventually made were made wrongly .

 

It was American policy that engulfed the nation [Cambodia] in war... ...their efforts created catastrophe. ...their decision to override the U.S. Constitution encourages tyranny.
Cambodia was not a mistake; it was a crime. The world is diminished by the experience.[2]
[1] William Shawcross. Sideshow. Kissinger, Nixon and the Destruction of Cambodia (Simon & Schuster: New York, 1979), 391.
[2] Sihanouk quoted in Shawcross. Sideshow. Kissinger, Nixon and the Destruction of Cambodia, 396.
Anthony Gronowicz
Red Hope? The Blacklisting of Hope Foye (Her Story, Her Songs)
Mayme A. Clayton Library and Museum
4130 Overland Ave.
Culver City, CA
The MCLM Black Talkies On Parade Film Series presents a screening of the 2011 documentary Red Hope? The Blacklisting of Hope Foye (Her Story, Her Songs) directed by Constance Jackson and narrated by Keith David. The film explores the life of African American classical opera singer Hope Foye-her struggles for justice, survival and preservation of her music. A member of People's Artists during the 1940s, Foye was friends with activists committed to social justice, including actor, Paul Robeson, folk singer, Pete Seeger, scholar, W.E.B. Du Bois, and his wife, playwright, Shirley Graham Du Bois. However, Foye's budding career in America was derailed when she was subpoenaed to testify before the McCurran Committee (Senate Internal Security Subcommittee) and refused to answer the Committee's questions regarding her supposedly "communist affiliations." 
This setback did not stop Ms. Foye who moved to Mexico and became the first popular African American singer on  television in Mexico. She also garnered international acclaim performing classical opera in Europe and Israel. The incomparable Hope Foye and film director, Constance Jackson will engage the audience in a Q&A session immediately following the film. Join us this month as we celebrate Hope Foye, a living legend at MCLM! 
Click here to view clip Hope Foye performing the title track to the film  Angelitos Negros. 
Screening is FREE!