Tidbits - August 21, 2014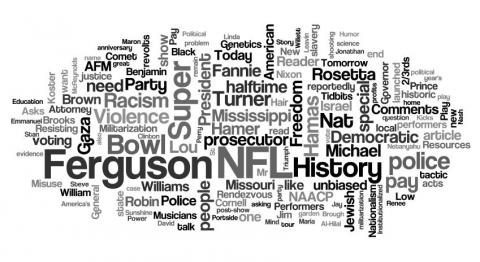 Tidbits, Reader Comments, and Shorts - August 21, 2014,Portside
We need to talk about Ferguson.
Not about the protestors-the vast majority of whom are peacefully exercising their First Amendment rights. Not about police militarization, either, which has only escalated tension on the ground.
We need to talk about justice for Michael Brown. Justice rests in the hands of one person: St. Louis County Prosecutor Bob McCulloch, a man with deep personal, family, and professional ties to the local police department.
This is the man who is supposed to remain unbiased, present evidence to a grand jury, and bring charges against the officer who shot and killed Michael Brown...
Send an urgent message to Missouri Governor Jay Nixon and Attorney General Chris Koster demanding the appointment of a special prosecutor to investigate Michael Brown's shooting.

Mr. McCulloch's father was a police officer killed in the line of duty in 1964. His brother, uncle, and cousin all served in the St. Louis Police Department, and his mother was a clerk in the department.
It is impossible to believe he can remain unbiased in this case. So far, local investigators and law enforcement have been slow to speak to witnesses, eager to arrest journalists and attack peaceful protesters, and surprisingly quick to release unrelated video "evidence" only meant to distract from the investigation. Does this seem unbiased to you?
We want justice and transparency, no more, no less. We can still restore trust in this case, but only if Governor Jay Nixon or state Attorney General Chris Koster acts today.
Urge Governor Nixon and state Attorney General Koster to appoint a special prosecutor, in the name of an unbiased and transparent investigation into this shooting.
In solidarity,
Cornell William Brooks
President and CEO
NAACP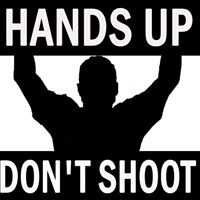 Re: In Ferguson the Violence of the State Created the Violence of the Street
I was having a hard time understanding the class nature of the events unfolding in the town of Ferguson until I read Gary Younge, Guardian writer  on Portside Tuesday 8/19.  His analysis was clear and to the point.
Stan Maron
     ====
I was there in '66. The police arrested all the wrong people.
Jim Brough
Posted on Portside's Facebook page
Re: What's Exceptional About Ferguson, Missouri
Well if 2/3rds of the residents are Black and nearly all of the officials are white why aren't the 2/3rds getting off their asses and voting?? People have the power to change things . . . if they want to
ChaCha Sunshine
Posted on Portside's Facebook page
     ====
The appropriate way to ask the question: can more than 2/3rds of the Black population vote? What procedures and laws or economic impediments prevent such people from voting? It's not always political apathy but rather state sanctioned Jim Crow disenfranchise Poor and Black communities, such as laws requiring possession of ID, non-felony convictions, and shocking voting precincts with defective voting technology.
Dwayne Nash
Posted on Portside's Facebook page
Re: Ferguson Violence Exposes America's Political Decay
Well said by an Australian!!!!!
Jeanne C Majors
Posted on Portside's Facebook page
Re: 'This is the Story of Power in this Country': Ferguson, Institutionalized Racism and the Militarization of Police
How sad and frightening for some us!
Emmanuel Twesigye
Posted on Portside's Facebook page
Re: Racism, the Misuse of Genetics and a Huge Scientific Protest
A few months ago my wife and I were invited to "something new" .. what I refer to as a "garden party" in an exclusive neighborhood of Denver. Never been to a "garden party" - once, it turns out is more than enough. The wine was quite good, but only a small consolation to the discussion which was all about Mr Wade's book which I haven't read and probably won't. It sounded like a lot of "Charles Murray regurgitated" to me. And with my usual penchant for polite talk I engaged a local tax lawyer, who incidentally 'loves' Israel and seems infected with anti/ Muslim prejudice. This racist genetic shit keeps surfacing every decade or so with a not so new twist. So Wade is the latest packaging for bigotry disguised as science...
Rob Prince
Posted on Portside's Facebook page
Re: Rosetta Comet Rendezvous is a Triumph for the European Space Agency
In Tidbits, on 8/14, Karl Grossman mentioned a piece he wrote about the fact that the Rosetta Rendezvous spacecraft was solar powered. Here is a link to his article.
Steve Willett
Re: Border Lessons: Jewish Resources for Resisting Nationalism
This is a very important post because it deals with what has become, thanks to the Nazis, a lost history. Not widely known, the Bund (which largely died in the death camps - there were some Polish Bundists who survived and made it to the US, I knew some of them, they were wonderful people, revolutionary, courageous. They were emphatically anti-Zionist. Rosa Luxemburg was linked with the Bund.
David McReynolds
     ====
Thanks so much for posting this, which is close to my heart.
Jonathan Boyarin
Re: Thinking about Robin Williams, American Humor and the Troubled Mind
Just a suggestion to Mr. Murfin - The spellings on the names of many of the people in his article are wrong.  And Ms. Flockhart's first name is Calista, not Clarisa.  A little checking over before sending this out again might be worthwhile.
Renee Blake
     ====
     
How does his geneology cause depression and suicide???
Ron Leifer
Re: The Problem in Gaza Is Not Hamas
I agree with Donna Nevel that "the problem in Gaza is not Hamas."  But the question remains: should we criticize the tactic of Hamas of firing rockets into Israel without any specific military or political targets, but equally aimed at Israeli civilians, Arab and Jew alike?  Does this tactic advance the cause of justice for the mass of Palestinian people?  For me, looking at the problem from afar, the answer is that this tactic is a tragic mistake.
Paul Leavin
     ====
great article - Keep them coming -
Maria Mello
     ====
     
Thank you Portside for your objective coverage
Al-Hilal

Re: Who Said This? Hillary Clinton or Benjamin Netanyahu?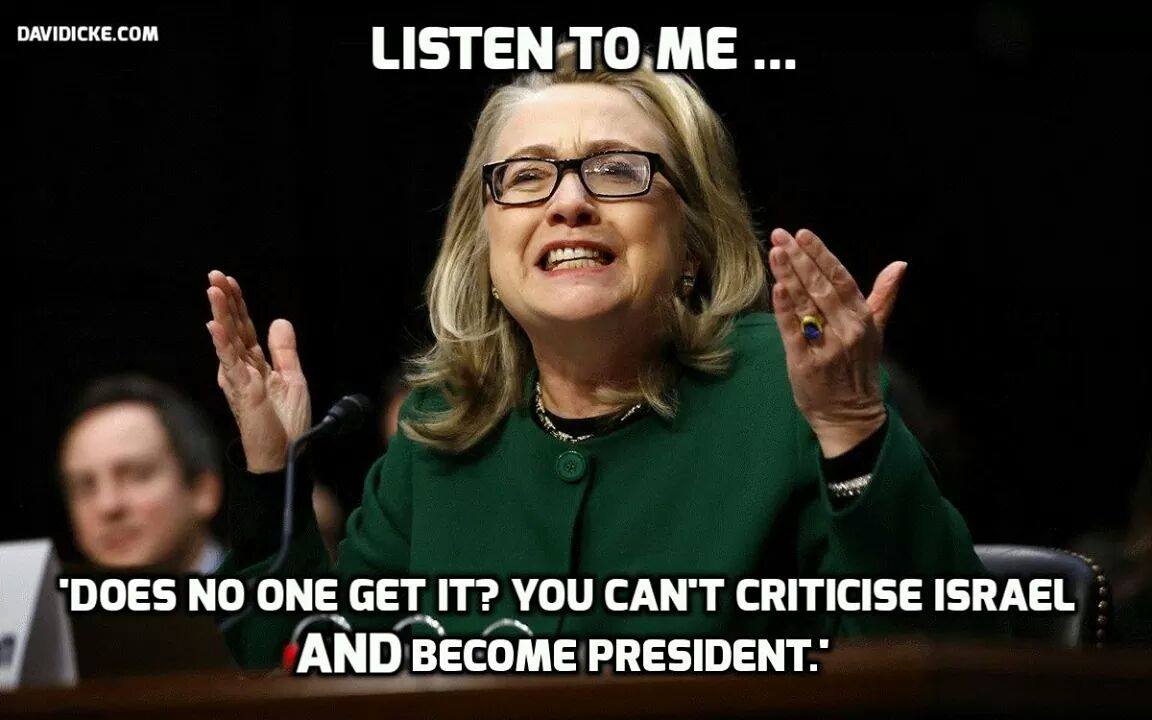 Linda Read
Posted on Portside's Facebook page
NFL Kicks a New Low - Asks Performers to Pay to Play at Super Bowl Half-Time Show
Musicians slam `pay to play' Super Bowl policy
By Benjamin Goad
August 21, 2014
The Hill
A union representing musicians across the United States and Canada is blasting the NFL over reports that it is asking would-be performers at next year's Super Bowl halftime show to pay for an appearance during the coveted gig.
The NFL traditionally does not pay performers at the Super Bowl's halftime show, which has brought major publicity to music luminaries including The Rolling Stones, Prince and Janet Jackson, whose 2004 "wardrobe malfunction" touched off a national scandal.
But this year, the league is reportedly asking performers to pony up a cut of their post-show tour earnings. The American Federation of Musicians describes the request as a "pay to play" scheme unbecoming of a league that is already rolling in profits.
"It's not like the NFL and its Super Bowl organizers don't have any money and can't afford to pay for halftime show performances. It's about the insatiable thirst for profits at the expense of great musical entertainment and those who create it," AFM President Ray Hair said.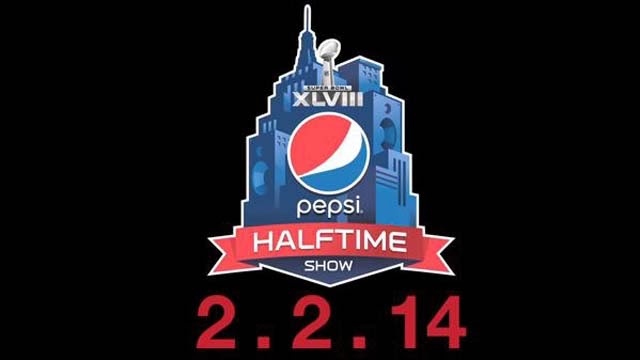 credit: donkis.net
A spokesman for the NFL did not immediately respond to an email seeking comment on the criticism.
The NFL has reportedly narrowed its list of preferred acts for the 2015 event to Coldplay, Rihanna and Katie Perry.
AFM, a member of the AFL-CIO, intends to take up the issue with the labor group's Department of Professional Employees, which also includes the NFL Players Association.
"You can find kickback schemes like this coming from unscrupulous bar and nightclub owners, but for the NFL to descend to such depths would be unconscionable," Hair said.
AFM President Blasts NFL Super Bowl Halftime Kickback Scheme
Though the NFL doesn't usually pay the performing halftime acts, this seems to be a new low. The NFL has reportedly shortlisted its choices for next year's Super Bowl halftime show to Rihanna, Coldplay and Katie Perry, and was also reported to have requested a portion of post-show tour earnings to secure the booking. A 30-second TV commercial cost $3.8 million and there were 45 minutes of advertisements during the game. The league's annual revenue is more than $9 billion, and Commissioner Roger Goodell says he would like to reach $25 billion by 2027.
Today in History - Nat Turner launched one of the most historic revolts to end slavery
On Aug. 21, 1831, Nat Turner launched one of the most historic revolts to end enslavement. Here are readings from the Zinn Education Project website: http://bit.ly/13QNcM2  and an essay by Prof. Molefi Kete Asante on the popular representation of Turner, called "The Real Nat Turner"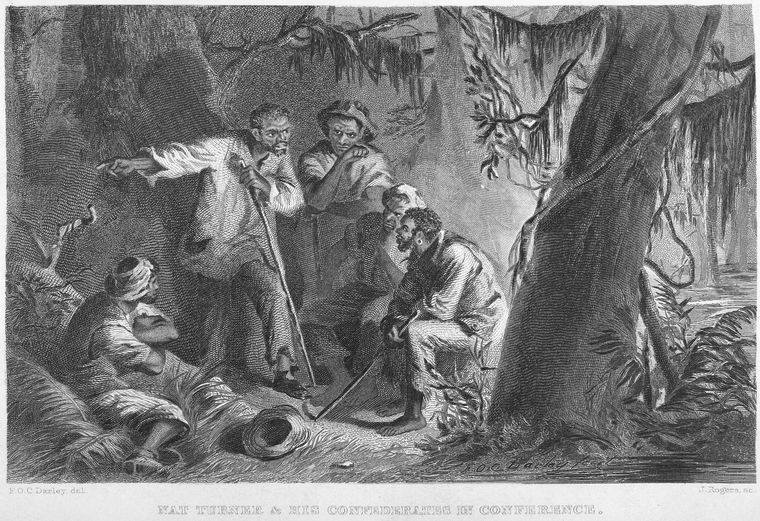 Nat Turner & his confederates in conference. ([1863]) - Image ID: 1229308
Image from Schomburg Center for Research in Black Culture, New York Public Library, New York Public Library
Tomorrow in History - Fannie Lou Hamer and the Mississippi Freedom Democratic Party
50th anniversary: "Is this America, the land of the free and the home of the brave, where our lives be threatened daily, because we want to live as decent human beings?" Fannie Lou Hamer gripped the nation with her televised testimony of being forced from her home and brutally beaten (suffering permanent kidney damage) for attempting to exercise her constitutional right to vote.
Please read and share the Zinn Education Project "If We Knew Our History" article on the Mississippi Freedom Democratic Party to shine a light on this important anniversary that is being ignored by the mainstream media: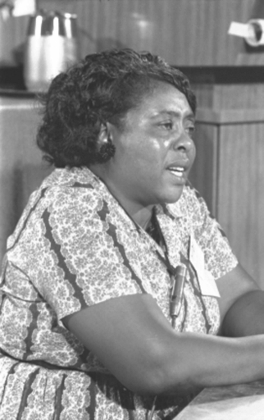 Mrs. Fannie Lou Hamer, Atlantic City, Aug. 22, 1964.
Library of Congress.